About
Terry Runté was way more talented than most people got to see.
He was sharp-witted and irreverent, curious and impatient, generous and spontaneous. He had a flair for language and self-invention. He was usually late.
He wrote humor for National Lampoon and Playboy and Omni, and co-wrote movies that he and I both wished were better. These included Mystery Date, with Ethan Hawke and Teri Polo, and Super Mario Bros., with Bob Hoskins, John Leguizamo, and Dennis Hopper.
Terry really didn't want to be known only for those movies, so he was working on a new one, a romantic comedy set in Jamaica. He went down there looking for inspiration.
Instead, he got murdered.
None of his friends could believe it at first. Terry would often commit to long-tail pranks, and faking his own death seemed not only plausible but entirely likely. They never did find a body.
But they got a confession. And when police divers searched the waters around what locals call "Shark Rock" they found enough evidence to get a conviction. That was in 1994.
Since that time, I'd been meaning to write about Terry — about our friendship and our adventures together in Hollywood — but I kept putting it off. I didn't want the prank to be over.
Luckily, there was a pandemic. That's given me some time and perspective and impetus, and now I'm about two-thirds of the way through writing the first draft of a memoir.
In the process, I've gathered stories and sketches and articles that Terry wrote, which I would love for more people to enjoy. I'll be posting them here, along with photos and videos and anything else that might help Terry be remembered as the prodigious talent he was.
So much more than just the guy who wrote Super Mario Bros.
— Parker Bennett
October 8th, 2021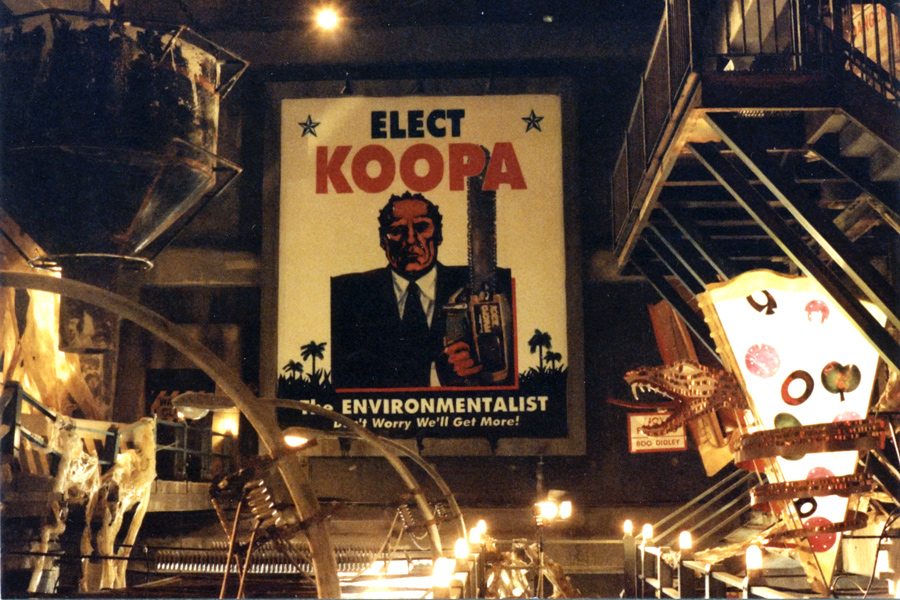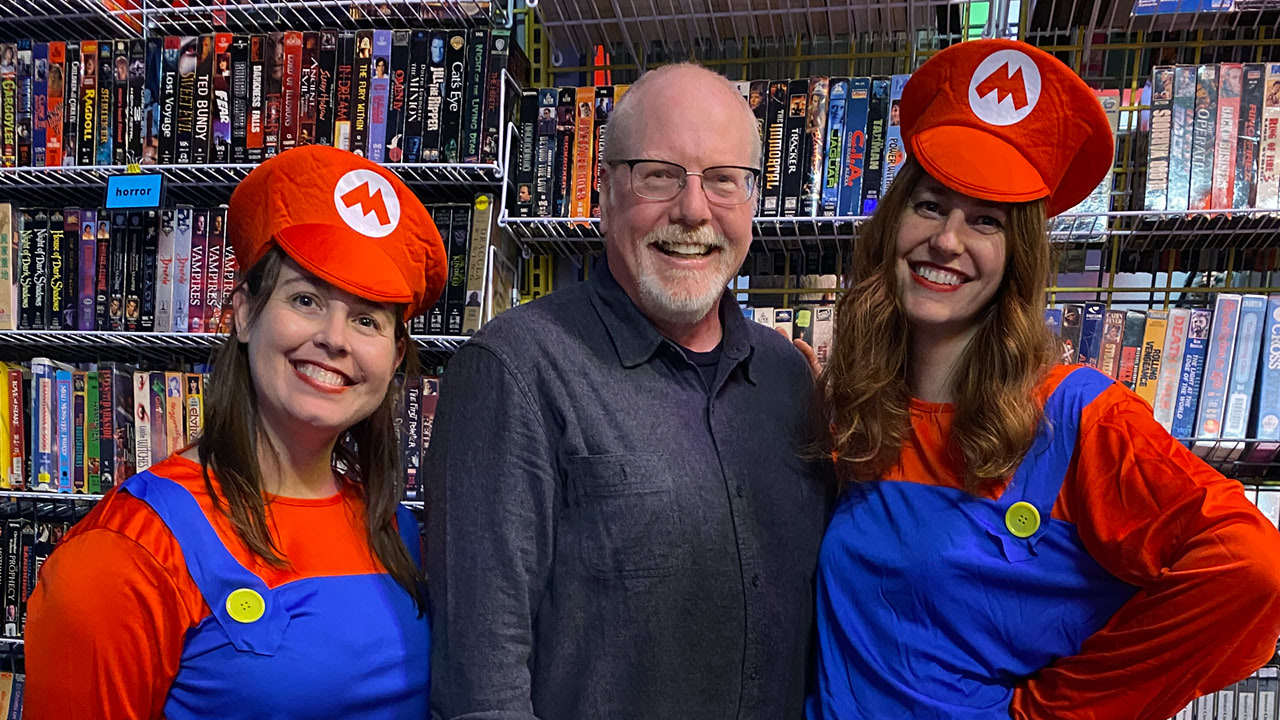 What a fun foray into super Mario fandom!… Thanks to Katie Walsh and Jamie Patterson for having me as their guest for a screening of Super Mario Bros. '93 at Whammy! Analog in Silverlake, Friday, April 14th. They presented the Morton-Jankel cut restored by the amazing...
read more
A Star Wars Story
Here I am reading an excerpt from the memoir I'm writing about my friendship with Terry. This is about how we first met.
Dylan Brody hosted this event featuring the writers from his Weekly Writer's Workshop (which I highly recommend — visit activevoiceproductions.com for more).
Omni
Last Word Columns, 1985–1989
Terry Runté's World of Science Fun
In late 1984, Terry's advertising co-worker, Mitch Coleman, got published in
Omni
, Bob Guccione's strange hybrid magazine covering science, sci-fi, and the paranormal. It featured a full back-page humor column called
"Last Word."
Mitch showed
Terry his published piece and instantly it turned into a competition.
Terry dashed
off an entry to editor Doug Colligan and it appeared two issues later. Mitch responded in kind, and both he and Terry got published twice that
next year.
Here's an example of Terry's unique approach to cover letters:
Dear Mr. Colligan,
Here's yet another submission for your 'Last Words' column from your squad of Chicago writers. I hope you like it. Then I hope you buy it. Finally, I hope you rename your magazine 'Terry Runté's World of Science Fun." I guess you could say I'm a hopeful sort of guy…
The thing is, it practically was Terry Runté's World of Science Fun. Terry wrote half the "Last Word" columns in 1986. By 1989, his final tally was 16 (Mitch, 8).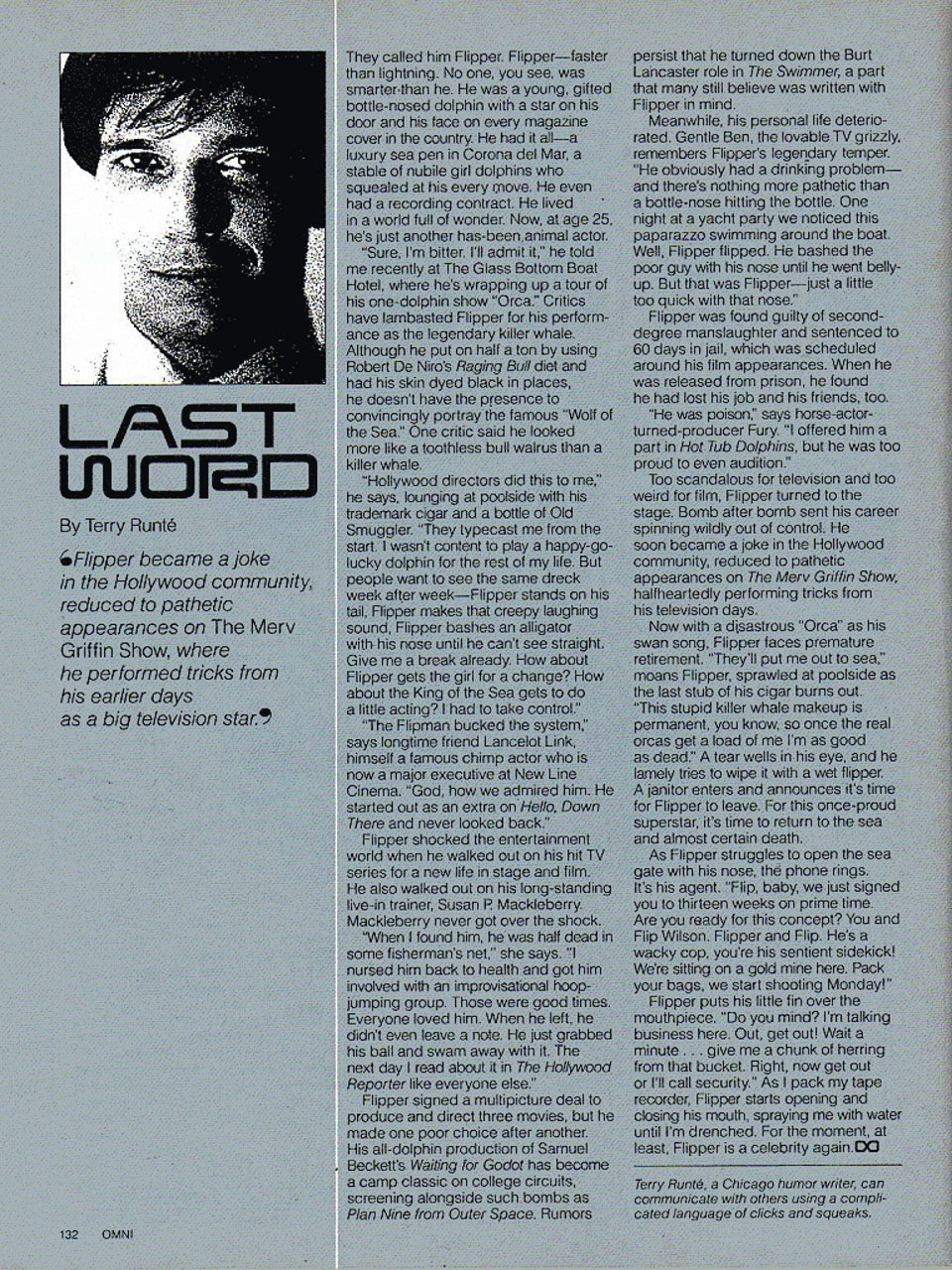 This was Terry's favorite, profiling has-been animal actor Flipper — now a joke in the Hollywood community. He anticipated Bojack Horseman by 25 years.
read more
"I want to do all the old-people things I see on TV. I want to be set in my ways. I want to repeat myself a lot. Old age is wasted on the elderly."
read more
"He possesses that elusive, nameless substance that no one talks about, thinks about, or even thinks about talking about. He has a major helping of the wrong stuff."
read more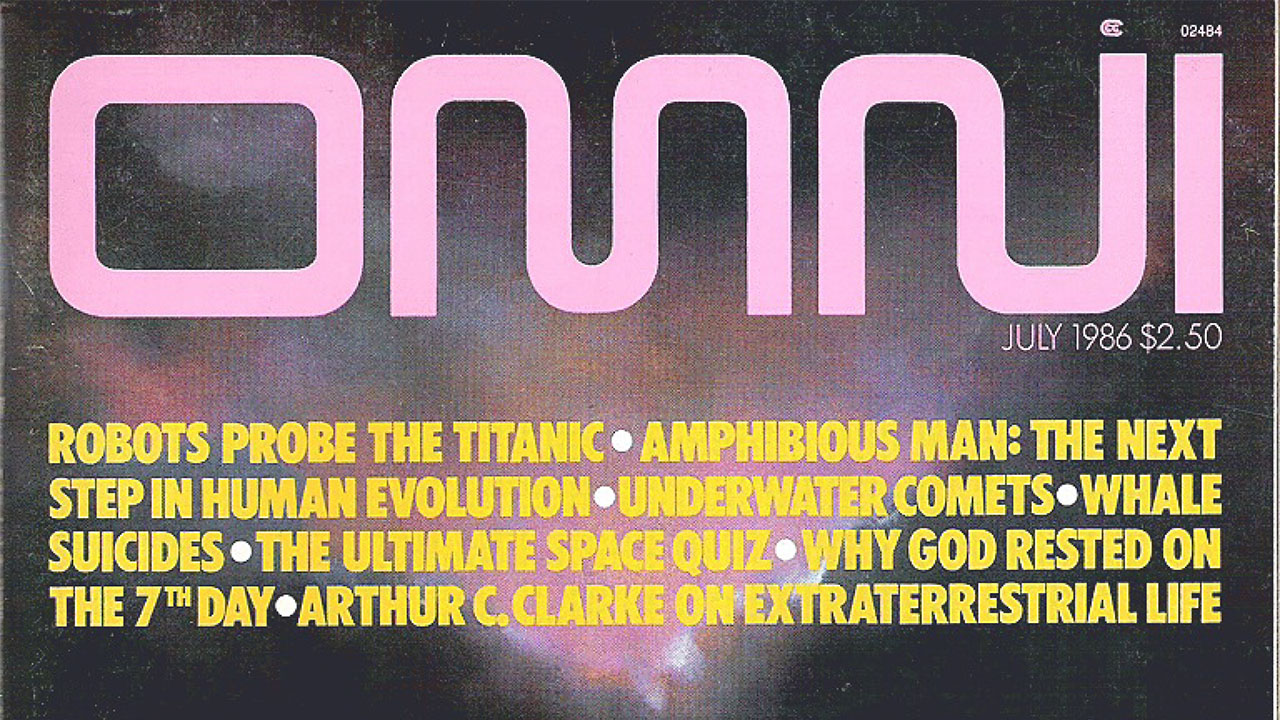 One of Terry's favorite opening sentences: "Sitting there, bound to a crude wooden chair by leather straps, I began to question the career choice I had made so many years before."
read more
"Deane suffered from an affliction more common than measles, more deadly than bubonic plague, more stupefying than a subscription to Reader's Digest. Deane was in love."
read more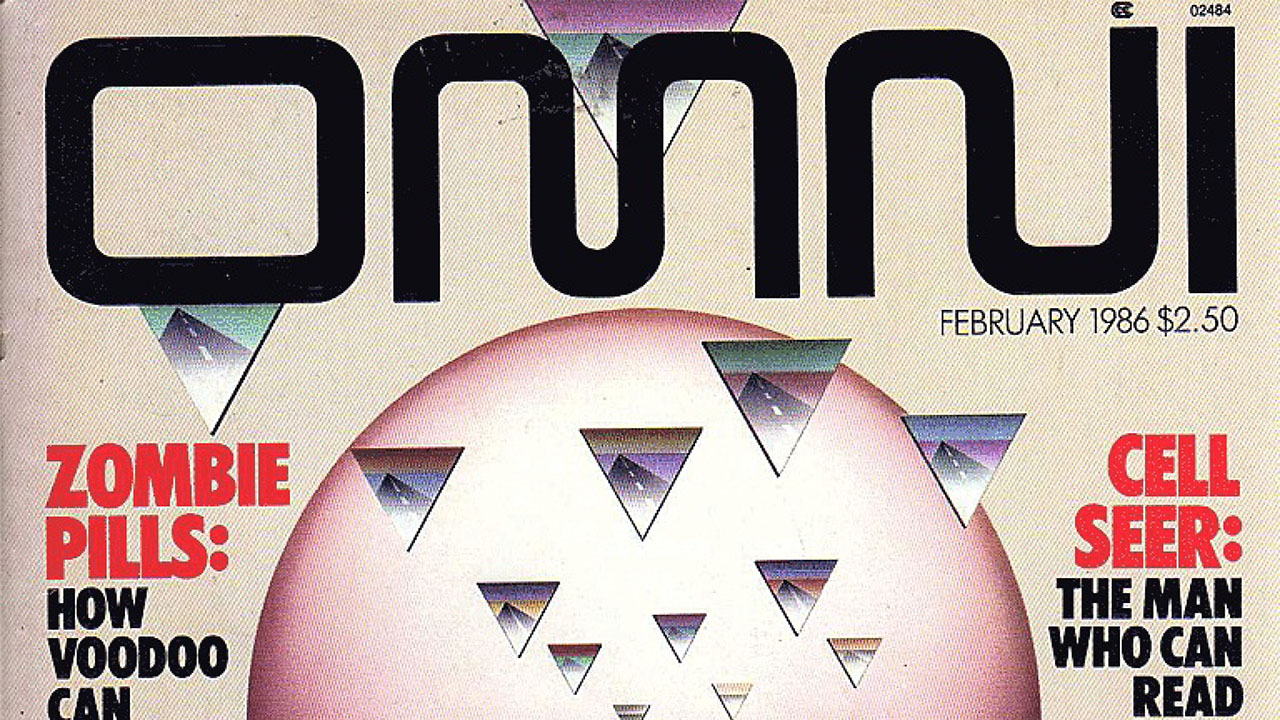 "Here we have evidence that centuries before we ever thought of such things, the Mayans had built this mall, conveniently located and with plenty of free parking."
read more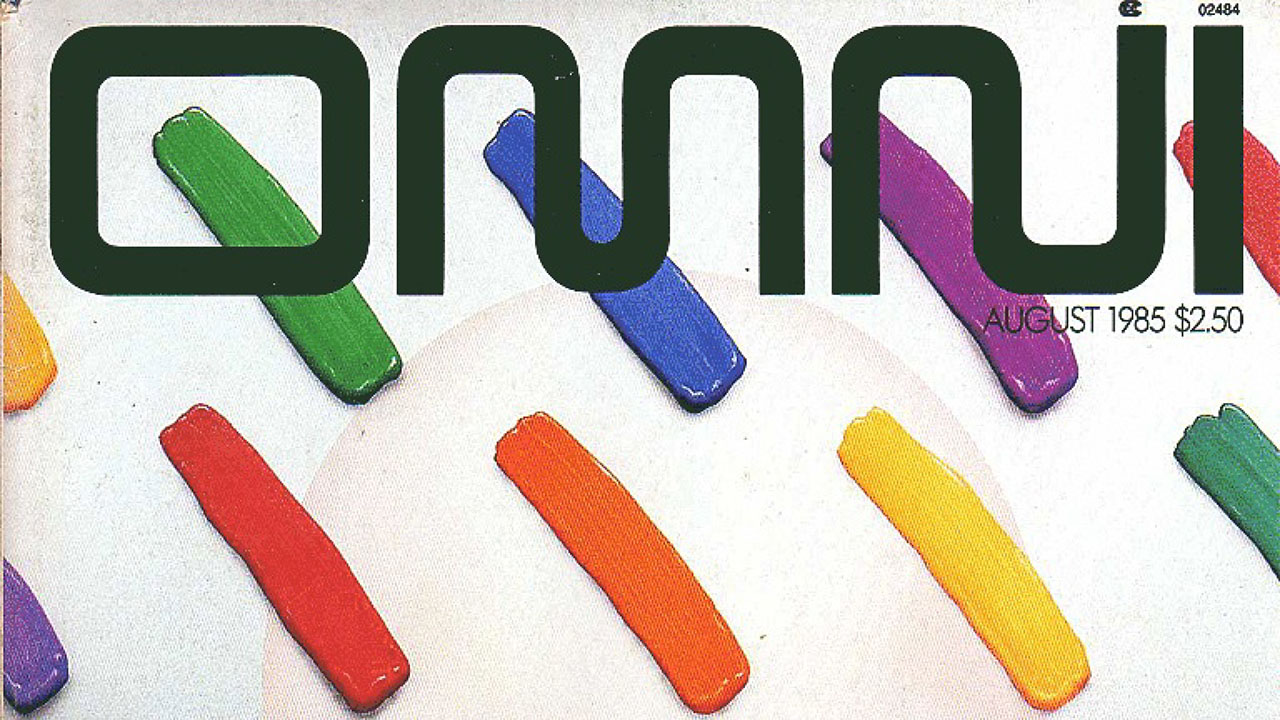 "Connors is one of a new breed of automotive maintenance specialists who promise to change garages forever. He is the word's first car psychologist."
read more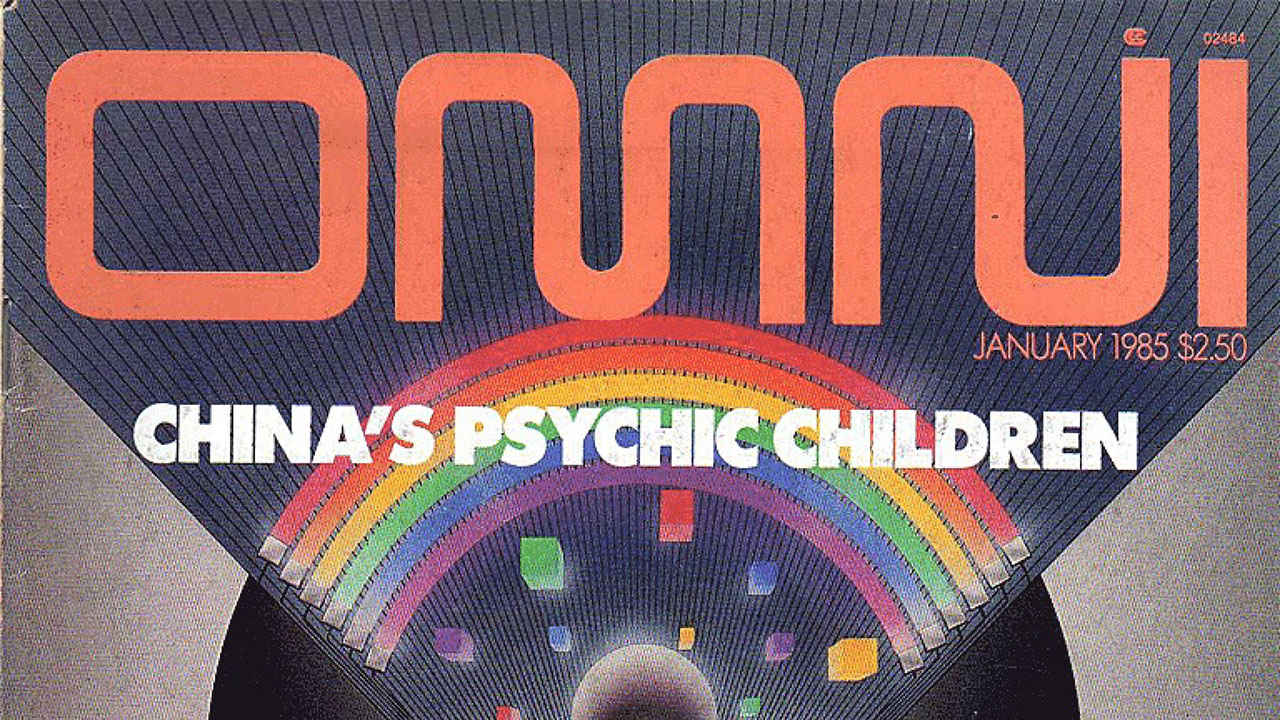 Terry's first Last Word column for Omni. "An invisible field of energy surrounds the body and extends itself at the fingers and feet during moments of stress or anxiety."
read more
This submission is one of Terry's rare Omni rejections — about aliens playing practical jokes on humanity as part of an interplanetary hazing ritual. The cover letter is pure Terry, cocky and charming…
read more